Join us on our Annual Ride to Washington D.C., to Pay tribute to our fallen American Heroes of the Vietnam War and to honor American Heroes from All Wars. Participate in the 31 st annual Ride for Freedom demonstration, NOT a Parade through the streets of Washington D.C. to remind our leaders that we are demanding full accountability for those that are still listed as Prisoner of War (POW) or Missing in Action (MIA).
Rolling Thunder® Mission Statement
The major function of Rolling Thunder®, Inc. is to publicize POW-MIA issues. To educate the public that many American Prisoners of War were left behind after all past wars and to help correct the past and to protect future veterans from being left behind should they become Prisoners of War-Missing In Action. We are also committed to helping American veterans from all wars.
---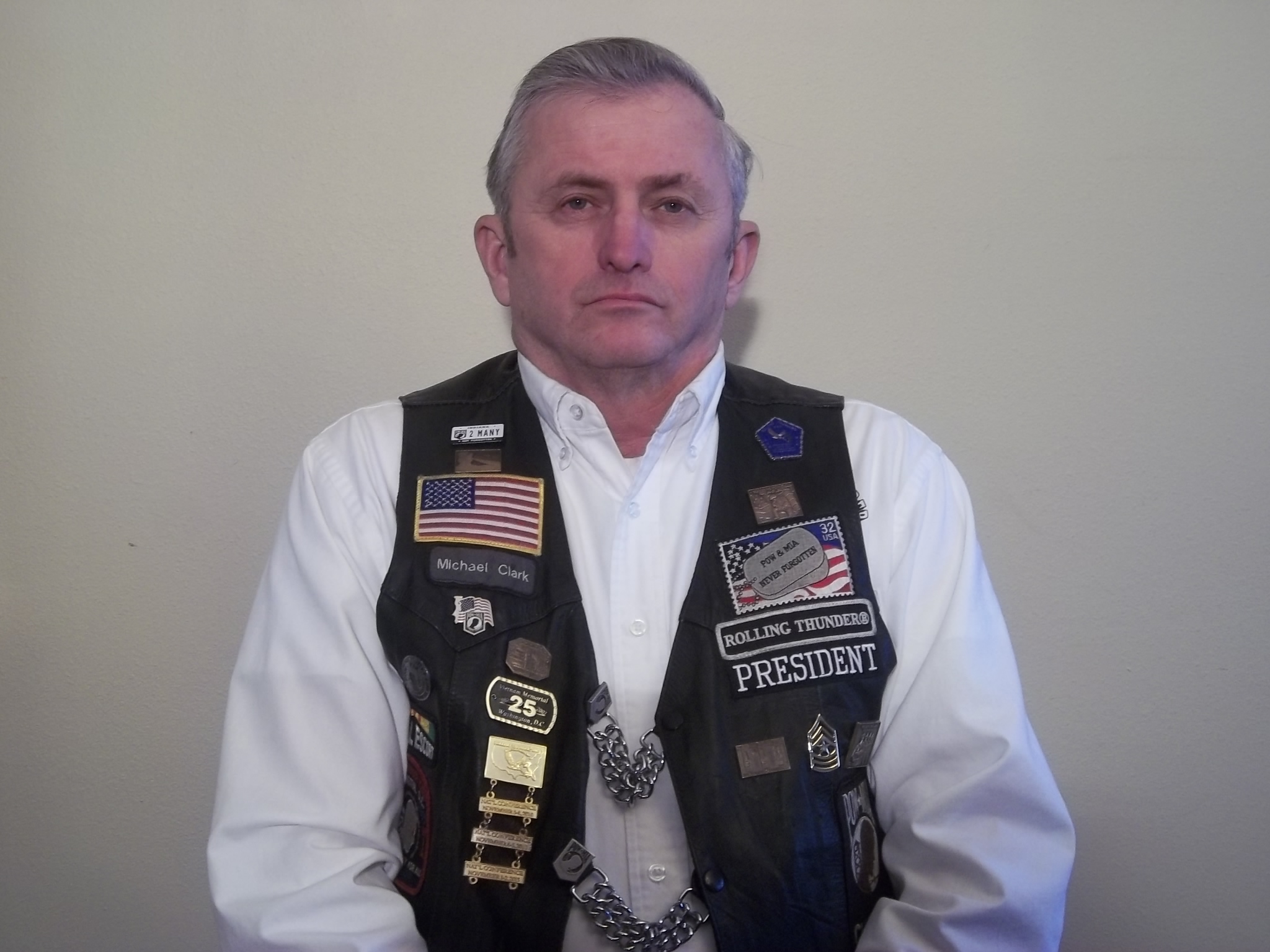 Message from the President
I would like to thank you for taking the time to visit our web site. The above mission statement tells you what Rolling Thunder® Indiana Chapter 1 is all about. Rolling Thunder® Indiana Chapter 1 is a group of American Citizens - Veterans and non-Veterans - that have a strong belief that there are still several unresolved Prisoner of WAR (POW) and Missing In Action (MIA) cases from all past wars that need to be fully investigated, especially Vietnam.
RTIN1 has several committees that are committed to helping the Chapter perform their POW-MIA mission. The Family Reference Samples (FRS) Committee is one that is near and dear to my heart. The FRS Committee searches for family members of unaccounted-for Indiana service members from our nation's past conflicts to let them know that the Joint Prisoner of War/Missing in Action Accounting Command (JPAC) is needing mitochondrial deoxyribonucleic acid (mtDNA) samples to help confirm or exclude identification of remains. One of the Rolling Thunder® mission goals is 100% accountability of our POW-MIA's. The FRS program is one tool that can help us work towards achieving that goal. More detailed information on the FRS program is located on our web site located under Chapter Info > Committees > Family Reference Samples or URL http://www.indianarollingthunder.com/FRS.html.
RTIN1 supports our Indiana War-Fighters and Veterans through several ongoing projects and events throughout the year. One way RTIN1 supports the Indiana War-Fighter, is through the sales of the Indiana POW-MIA license plate. The funds collected from the sale of this license plate is deposited into the Indiana Military Family Trust Fund to give the Indiana National Guard, Reserve and active duty members and their families a helping hand when needed. Over $200,000 dollars has been deposited into the Indiana Military Family Trust Fund since the 2010 introduction of the Indiana POW-MIA plate. The Chapter makes annual visits to the VA Hospitals to visit the troops, partners with the Hoosier Veterans Assistance Foundation (HVAF) to provide a Christmas meal to our homeless veterans, and participates in various rides throughout the year to provide financial aide to veteran organizations like HVAF.
The Chapter is very active with the POW-MIA mission and I hope that you will consider attending one of our Chapter meetings to see what we are all about. Please take a few minutes and browse through our web site for more information on our Chapter.
Again, thank you visiting our web site, and I hope to see you soon.

Michael Clark
Rolling Thunder®, Inc., Indiana Chapter 1
President
mike.clark@indianarollingthunder.com